Welcome to Geater Coachtrimmers
Geater Coachtrimmers is a family run business specialising in traditional vintage coach/car trimming. We've a long established reputation as Vintage and Classic Vehicle Coachtrimmers.
Richard Geater, son of Alan Geater, works with his father and a dedicated team in bringing world renown quality workmanship to all applications.
Alan Geater has been a coachtrimmer for over 45 years. Starting at 16 years of age, he worked at Phil Mortimer Coachworks in Reading. Phil Mortimer, formerly of Weymans Coachbuilders, employed Alan as an apprentice initially for another member of staff, Jack Adey. Jack learnt the traditional skill of coachtrimming at both Vincents of Reading and Thrupp and Maberley. The standards and skills learnt in these years continue to form the basis of Geater Coachtrimmers today.
Richard Geater has himself been in the motor industry for over 17 years, working as an accountant in a motor dealership for some time before deciding to up tools and continue the family name in a specialist market. With Richard now on board, the business moved to bigger premises in 2011 – now based in Thatcham.
Alan and Richard Geater continue to work alongside one another with a dedicated team, and are well known for an unrivalled level of workmanship and fine attention to detail. Having a reputation which is recognised worldwide for quality, they have seen various prizes at Pebble beach, and other such concourse events.
For more information on our services as Classic Vehicle Coachtrimmers, or to request a free estimate, please call us on 01635 867829 or email info@geatercoachtrimmers.com.
Call us on 01635 867829 or click here to email us
Call us on 01635 867829 or click here to email us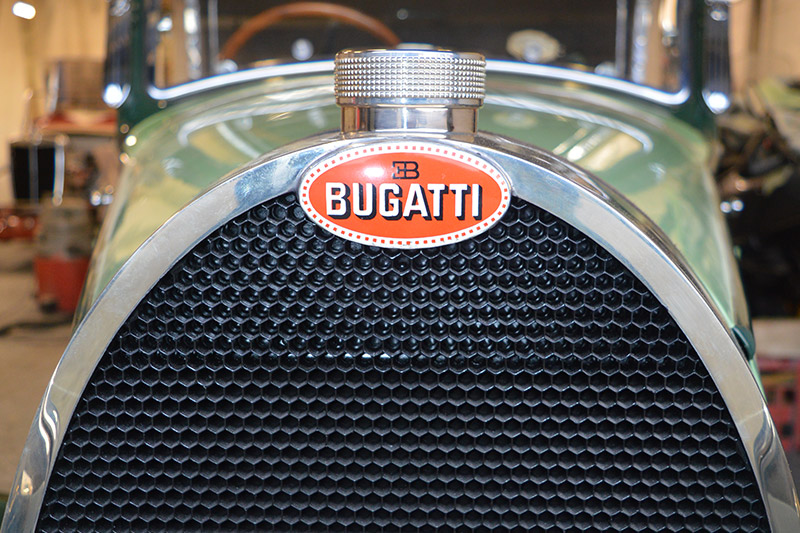 Originality is key when owning and restoring a motor car.  We use traditional methods of coachtrimming in all our full restorations…
Take a look at our great gallery of some of the recent projects that we have completed, or are in the middle of completing…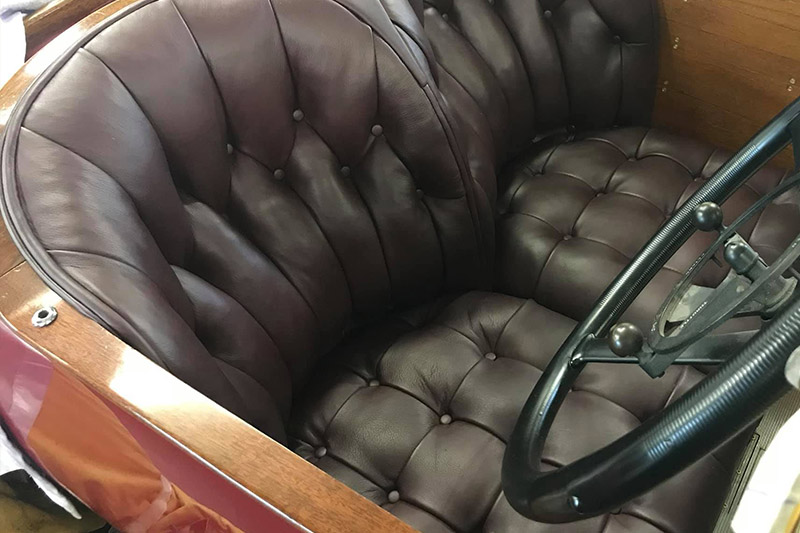 As well as coachtrimming vintage & modern vehicles, we also work on camper conversions, motorhomes, motorcycle seats, mobility conversions…
Why choose Geater Coachtrimmers?
Whilst specialising in traditional coachtrimming we remain a local trim shop working with both commercial clients and private individuals, meaning the list of services and application of our skill set covers a wide range of areas. Camper conversions, motorhomes, motorcycle seats, mobility conversions, restaurant re-fit, boats, aircraft to name just a few.
Coach Trimmer Services we provide include:
Unrivalled quality
Family business/values
Precise attention to detail
World renown
Top restorers and collectors throughout the world recognise that our precise attention to detail, and an unrivalled level of quality workmanship using traditional techniques and materials.
Secure workshop with full insurance – no limit to the value of the car.